Main Project Investigators
Heather Wiltse (PhD) is currently a researcher at Umeå Institute of Design, Umeå University (Sweden). Her transdisciplinary research centers around trying to understand, articulate, and critique the role of digitally connected, responsive, and data-intensive things in experience and society in ways that can inform response-able design.
Building on a background in informatics, human-computer interaction, design, and communication and culture, Heather's research focus currently sits primarily at the intersection of design studies and philosophy of technology. Her recent book Changing Things: The Future of Objects in a Digital World (with Johan Redström) investigates and articulates what has become of things as computational processes, dynamic networks, and contextual customization now emerge as factors as important as form, function and material were for designing, using and understanding objects in the industrial age.
https://heatherwiltse.me/

Read Heather's blog post about her trajectory in and aims for this research project.
---
Johan Redström is Professor at the Umeå Institute of Design (UID), Umeå University (Sweden). Previously, he has been the Rector of UID, Studio Director of the Design Research Unit, Interactive Institute, Adjunct Professor at the School of Textiles, University of Borås, Associate Research Professor at the Center for Design Research at the Royal Academy of Fine Arts, School of Architecture, in Copenhagen, Denmark, and a lecturer and program manager of the Masters Program in Interaction Design at the IT University in Gothenburg. His background is in philosophy, music and interaction design. He received a PhD from Gothenburg University in 2001, and be-came Docent in Interaction Design in 2008.
Johan's research aims at combining philosophical and artistic approaches with focus on experimental design, critical practice and the aesthetics of computational technology as material in de-sign. Research programs include on designing for reflection rather than efficiency in use, on combining traditional design and new technologies, and subsequently on increasing energy awareness through critical and conceptual design.
http://www.uid.umu.se/johanredstrom
---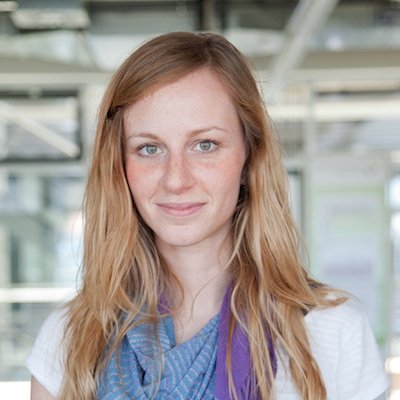 Sabrina is a Postdoctoral Fellow on this project. She received her PhD in 2018 from the School of Interactive Arts and Technology at Simon Fraser University.  Her research explores intersections between philosophy of technology and interaction design research specifically focusing on human-technology relations and technological mediation. She uses Research through Design, speculative design and design ethnography as methods.

Sabrina is originally from Germany and and moved to Vancouver, BC, Canada in 2011. She holds a Diplom (German degree similar to BSc.Hon.) in Information Science from Hochschule Darmstadt and a Masters in Design from Hochschule für Gestaltung Schwäbisch Gmünd, a small design school firmly rooted in the curricular developments of the Ulm School of Design.
http://www.sabrinahauser.com
---
Advisory Board
Levi Briant is the author of Difference and Givenness: Deleuze's Transcendental Empiricism and the Ontology of Immanence, The Democracy of Objects, Onto-Cartography: An Ontology of Machines and Media, and co-editor of The Speculative Turn with Nick Srnicek and Graham Harman.

He is author of a number of articles on Deleuze, Badiou, Zizek, Lacan, and political theory, ecology, and aesthetic theory.

He is Discipline Lead for the Department of Philosophy at Collin College, a Lacanian psychoanalyst, and Chair of the Critical Philosophy program at the New Centre for Research and Practice.


---
Elisa Giaccardi is Professor and Chair of Interactive Media Design at Delft University of Technology, where she leads the Connected Everyday Lab (http://www.connectedeverydaylab.org). From pioneering work in meta-design and participatory technology to the role of the non-human in a more-than-human world, Elisa's research reflects an ongoing concern with design as a shared process of invention of reality and a fascination for the role that technology can play. Currently, she is establishing thing-centred design as a novel design framework and methodology that helps designers move past the blind spots of human-centered design in a "more than-human" world. Thing-centred design looks at artifacts as co-performers of practice next to humans, and thus as potential co-researchers and co-designers in the design process. In addition to academic research, Elisa works with companies and consulting firms to explore how thing-centred design can offer additional resources to human imagination and capabilities in the context of design practice.
http://www.io.tudelft.nl/en/education/ide-master-classes/thing-centered-design
---
Cameron Tonkinwise is Professor of Design at the University of New South Wales Art and Design. Previously, he was the Director of Design Studies and Doctoral Studies at Carnegie Mellon University's School of Design. Before that he was the Associate Dean Sustainability at Parsons The New School for Design and co-Chair of the Tishman Environment and Design Center at the New School in NYC. Cameron has a background in continental philosophy and continues to research what design practice can learn from material cultural studies and sociologies of technology. His primary area of research and teaching is Sustainable Design. Cameron is widely published on the ways in which Service Design can advance Social Sustainability by decoupling use and ownership – what these days is referred to as the 'Sharing Economy.' He has also been a strong advocated for the importance of critical practice-based design research. Cameron's current focus, in collaboration with colleagues at CMU and an international network of scholarpractitioners, is Transition Design – design-enabled multi-level, multi-stage structural change toward more sustainable futures.
---
Peter-Paul Verbeek (1970) is distinguished professor of philosophy of technology at the Department of Philosophy of the University of Twente. He is chair of the Philosophy of Human-Technology Relations research group and co-director of the DesignLab of the University of Twente. He is also honorary professor of Techno-Anthropology at Aalborg University, including its Copenhagen campus. His research focuses on the philosophy of human-technology relations, in relation to philosophical theory, ethical reflection, and practices of design and innovation.
Verbeek serves as a chairperson of the UNESCO World Commission for the Ethics of Science and Technology (COMEST).
Peter-Paul Verbeek is author of Moralizing Technology: Understanding and Designing the Morality of Things (University of Chicago Press, 2011), in which he analyzes the moral significance of technologies, and its implications for ethical theory and for design practices. He also published What Things Do: Philosophical Reflections on Technology, Agency, and Design (Penn State University Press, 2005), which investigates how technologies mediate human actions and experiences, with applications to industrial design.
 https://ppverbeek.wordpress.com/